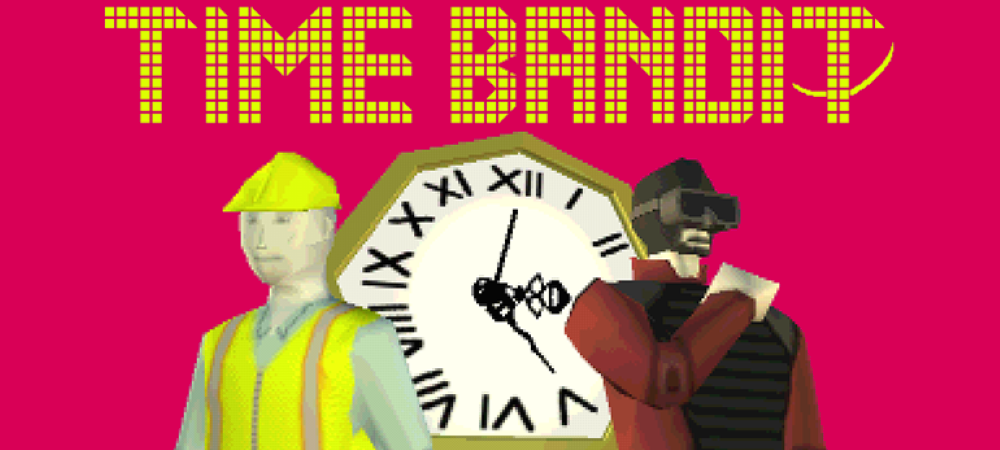 Time Bandit – Story Prologue
Prologue chapter of Time Bandit, unique real-time game with an anti-capitalist narrative
---
Discover the unique real-time mechanics and anti-capitalist premise of Time Bandit in this Prologue Chapter in the style of a classic PS1 demo.

Time Bandit is a dark life sim where everything takes time. Place down a robot to push a box for you, for example, and it will take an actual half an hour to finish. By saving the game and coming back periodically to make progress, you are invited to explore your habits, rituals, and experience of time in general, particularly as it relates to work and exploitation.
I've been working on Time Bandit for a long time, and I'm excited to finally be able to share the beginning of the game with people, especially as it deals with themes of technological automation, economic crisis, environmental catastrophe, colonialism, and radical change. If you want to show your support, you can wishlist the full game on Steam. You can also join the Time Bandit community's Discord to share your feedback on the prologue chapter. Thanks!!
Files
Time Bandit – Prologue
258 MB
Jun 30, 2021
Time Bandit – Prologue
263 MB
Jun 30, 2021
Get Time Bandit – Story Prologue