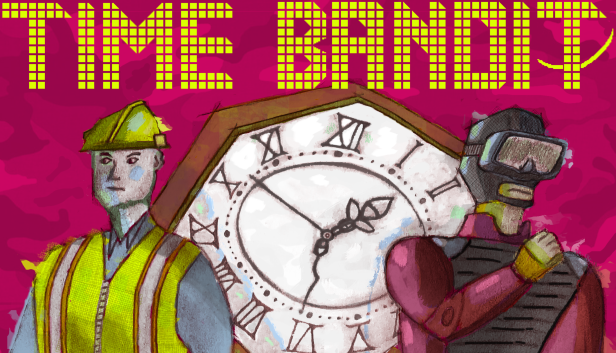 Time Bandit – Stealth Prologue
A downloadable game for Windows
(Even if you plan on downloading the game through Itch.io, every wishlist on Steam helps to support development!)
Discover the retro stealth gameplay of Time Bandit in this Stealth Prologue Chapter (Prologue #2) in the style of a classic PS1 demo.
A Game That Takes Time
Welcome to the world of Time Bandit, a unique idle adventure game where things move at a slower pace. You have a new job that involves moving boxes and starting other tasks that take time--sometimes a lot of it--to complete.


You can multitask and go work on other puzzles while you wait, or just save the game and come back later. Time continues to pass while you're not playing.
Manage Your Resources Over Time
The company hired you to carefully manage your money and fuel while solving puzzles slowly over time to collect the time crystals for them. But as things begin to take even more time, you start to suspect there might be a dark secret behind the company's activities.
Steal the Time Crystals
In this Stealth Prologue, experience the retro stealth gameplay of Time Bandit for the first time! Try to sneak the time crystals out of your workplace to sell them for more money. The stakes are high: every crystal they catch you trying to steal is lost permanently.
This prologue features a high score. How many crystals can you steal within 3 real-time days? You'll receive your high score if you manage to get to the end of the 3 days without getting caught and thrown in jail!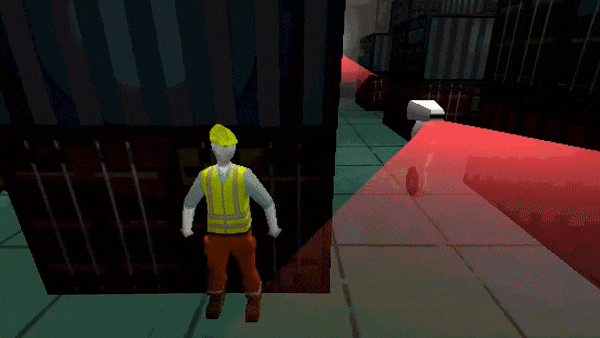 Everything Is Affected by the Passage of Time
The company's security guards and cameras are watching. But perhaps it's easier to get away with sneaking around at certain times of day...
Work shifts tied to the actual time of day that change the consequences of getting caught. If you're on shift, it's OK to be seen by guards, unless you're trying to steal a time crystal. If you're off shift, you definitely want to avoid being seen.
Keep an eye on your energy meter. It goes down slowly while you play, and certain actions will deplete it more quickly. Swallow an energy pill or get some good sleep back home at your apartment to fill it back up.
A story that unfolds slowly in real time over the course of days and weeks of playtime.
A real-time day-and-night cycle, location-based weather, and music that changes dynamically with the time of day.
Move boxes, grow trees, build bridges, and compact trash--and wait for them to finish
A Story with a Dark Secret
You slowly learn that the company's extraordinarily wealthy CEO and shareholders plan to use the time crystals to ẗ̵̤̪̻͙̭́͌͘͠ą̸͇͇̱̙͕͙̮͌͒̀̆̌͐̉k̷͔̗͚̰̣̠̜̀͛̓̎͛̇͜͝͠è̶̹̞̳̱͌̚ ̷̙͕̲͕͐̇̓c̶͖̭̳̘͉̿̋͘̚ő̸̲͙̫̀̆̈͛n̶͎̓̇ţ̴̦̯̙̻̙͕̮̇̿͌̇ŗ̷̦͗̇ȍ̶̝̘̲̤͎͉̦̈́̆͒̅l̴̦̹̍̅̑ ̴̦̫̣̘͚̼͑̑̈̄̑̋̏o̴̰͇̺̹̥͔̽̎͝f̵̗̳̟͕̜͍̖̤͝ ████ in order to m̴͉̬̠̅̐̔̆̃͝á̷̧̭̣̳̥͐̆͊͋̆͗̕k̴̹͍̫̹̮̝̃̆͋̄è̷̼͕̯̻̍ ̶̤̦̮̐̌̆̅͘ỹ̶͇̥͈̄̋̿͗͜͝o̸̖̫͍̅͑̋͝ͅṷ̸͂̃ ̸̳̳̠̯͆███ ̴̛͔͐̈́̕̚͝f̴̨͉̬̯́͂̒̀̏͒͘ổ̶̥̖͑̄r̷̡̖̖̖͓̤͒́̉̄͐̆̽̓ ̵̞̼̾̿͜ͅt̵̢͕̠̫̹̯͕̰̐́̀h̷͍̺̹͈̺̭̞̺̏̆̑ę̷̪̞͐͘m̸͍͕̊̑̆̆́̕͘ ̴̲͓͓̩̼͙̫̈̑͋́̔̎██████.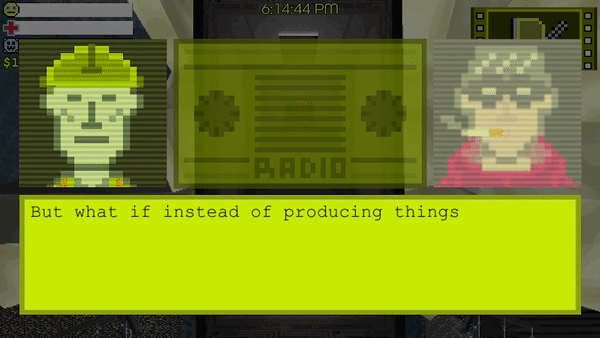 In the full release of Part 1 of Time Bandit (coming soon on Steam and Itch.io!), you will uncover a dark but absurd conspiracy in lowpoly cutscenes and radio conversations inspired by retro cinematic games. Find out how your time is being stolen from you--and how you can fight to take it back.

Join Time Bandit's Discord to receive development updates and offer your feedback on work in progress! https://discord.gg/vhue5NtN39
Follow on Twitter for updates http://twitter.com/pumbertop/
| | |
| --- | --- |
| Updated | 13 days ago |
| Status | Released |
| Platforms | Windows |
| Rating | |
| Author | phoenixup |
| Genre | Adventure, Puzzle, Simulation |
| Made with | Unity, Aseprite |
| Tags | 3D, Idle, Low-poly, PSX (PlayStation), Retro, Singleplayer, Stealth, Unity |
| Average session | A few minutes |
| Languages | English |
| Inputs | Keyboard, Xbox controller, Gamepad (any), Playstation controller |
| Accessibility | Subtitles |
| Links | Steam |
Download
Download
Time Bandit - Stealth Prologue.zip
359 MB