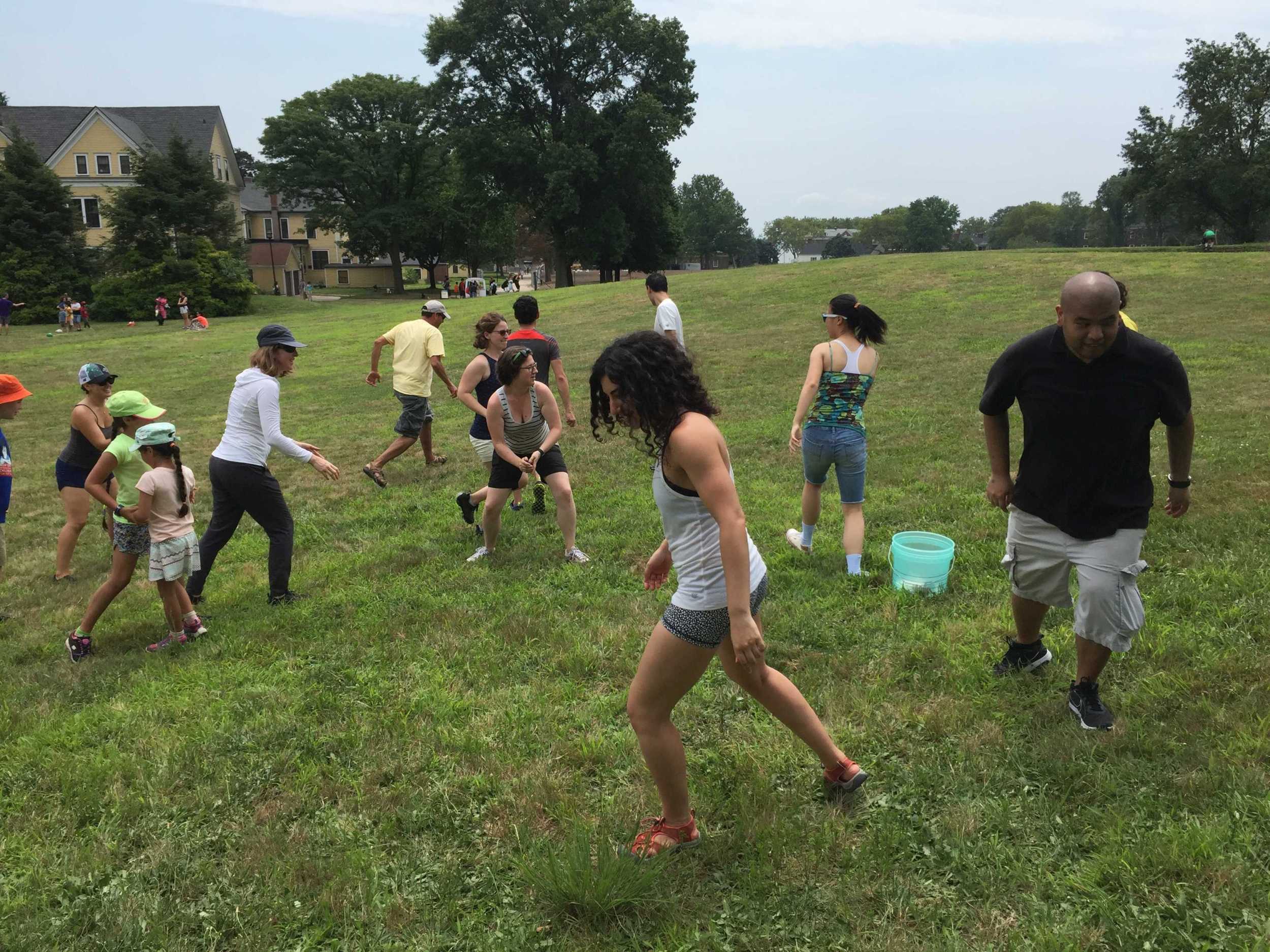 Boss Battle
Boss Battle
Boss Battle is a new Marxist roleplaying sport pitting a group of workers against a boss.

File includes moderator instructions, work contracts that should be distributed to every player, a shareholders' addendum to the work contract for the boss, and a union's addendum to the work contract for the workers.
Since Boss Battle is a game of hidden information with a secret, the boss should not read the union's addendum. Anyone who has played the game before as a worker cannot become a boss.

Boss Battle requires quite a few people and materials to play. Since it's a field game, it's also not really something that can be played during a pandemic. But I wanted to put it on itch.io to document the game since it doesn't otherwise have much of an online presence, and maybe one day soon you'll be able to put together a fun game to radicalize your friends. If you want to know more about the game and the ideas behind it, you can read the text of my Different Games Conference 2018 talk.

Boss Battle was originally made for the Come Out and Play Festival 2017.